AWE — Lana Lane Studios
Book through Art World Escape
Experiences offered weekly
Peace Tea, Paintings and Flowers
Arranging local flowers is a study in harmony, color, and active meditation. Join painter and performance artist Hadley Nunes for tea and flower arranging in her beautiful Kakaʻako studio. Guests will collaborate to create a single flower arrangement using a variety of locally-sourced, seasonal flowers, and learn more about Nunes' interdisciplinary practice.
Peace Tea, Paintings and Flowers
will bring you closer to nature and the present moment by exploring the ritualistic nuances of flower arranging and drinking tea. At the end, you leave behind the arrangement for Nunes' to incorporate into her paintings. Each guest will receive their own hand-tied bouquet to take home as a memento.
Downlaod the App
and sign up for your experience through the
AWE
.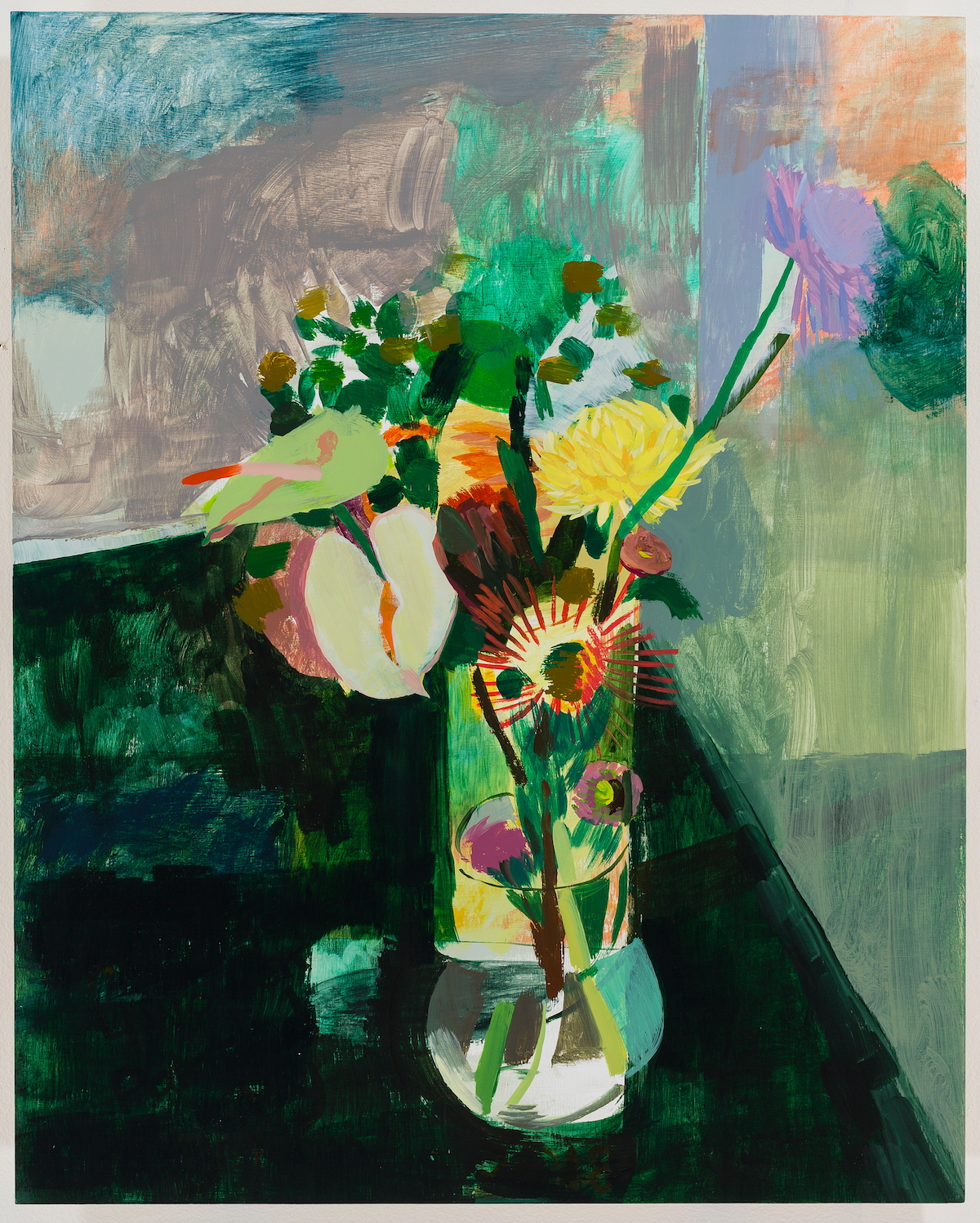 Group Flower Arrangement, acrylic on panel, 2018, 24' x 30'
The social practice of group flower arranging in the studio circles back to painting in works like the still life above made from an arrangement left behind by
AWE
participants.
Flowers are sourced locally from Tantalus Botanicals, Paiko and farms on Oahu, Hawaii Island and Maui. Mainland varieties come from Watanabe Florals.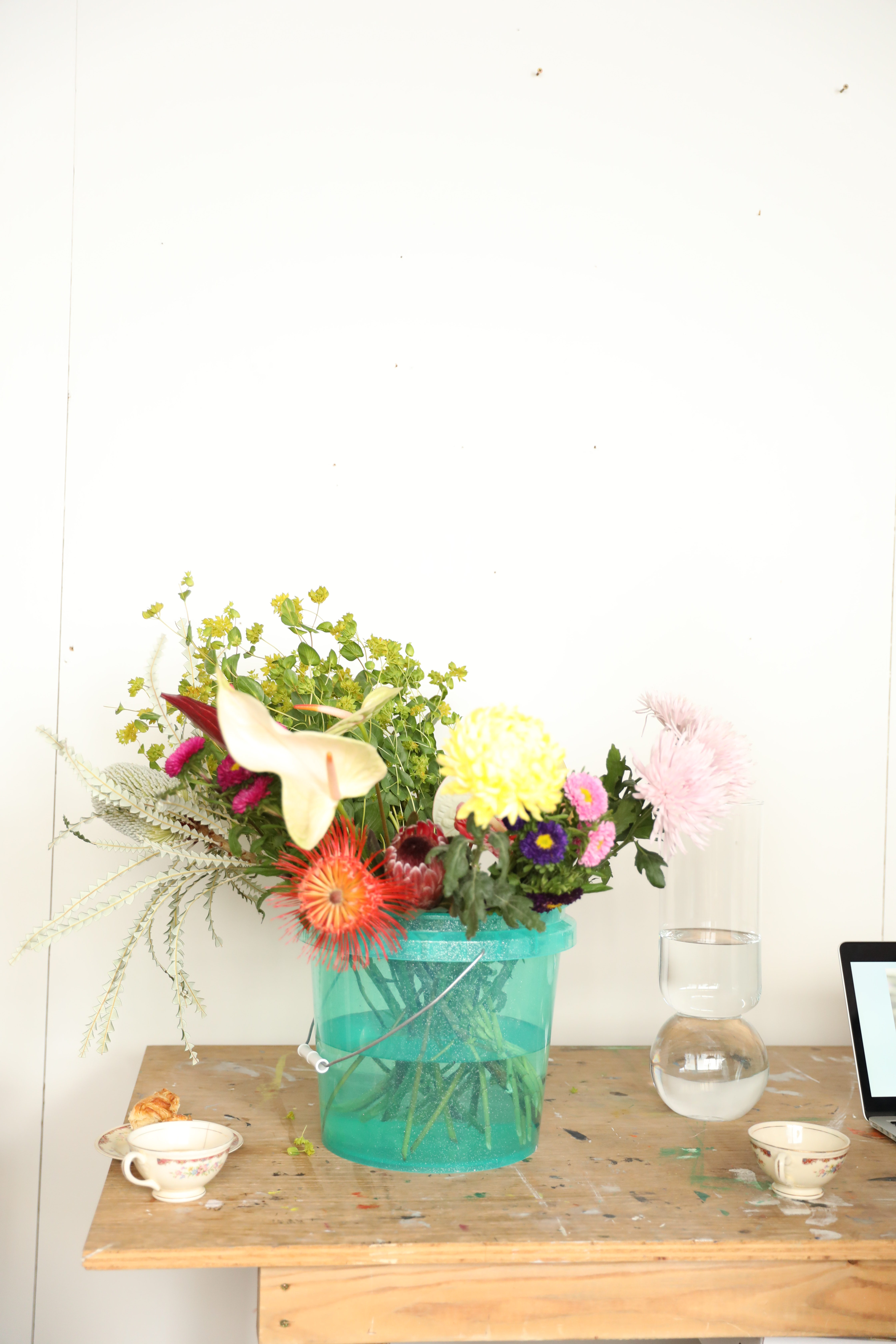 AWE
participant Yuki Peterson with her hand-tied bouquet from
Peace Tea, Paintings and Flowers
.
Casea Collins places the first flower in the collaborative group arrangement during her experience.
During the group flower arranging activity a moment of performance occurs when participants select and place flowers in the vase.
Group Flower Arranging photos by Dixie Rose
History of Group Flowering Arranging
The first group flower arranging experience took place outdoors in a palm tree grove and was made into a film with filmmaker Nadia Agsen. A Palm Forest features six participants including Nunes as they explore the world of the palm grove and partake in tea and group flower arranging. This short film documents the experience and became the inspiration for Nunes' explorations in painting, tea and interactive experiences in the studio through
AWE
.
(link to A Palm Forest by Hadley Nunes and Nadia Agsen)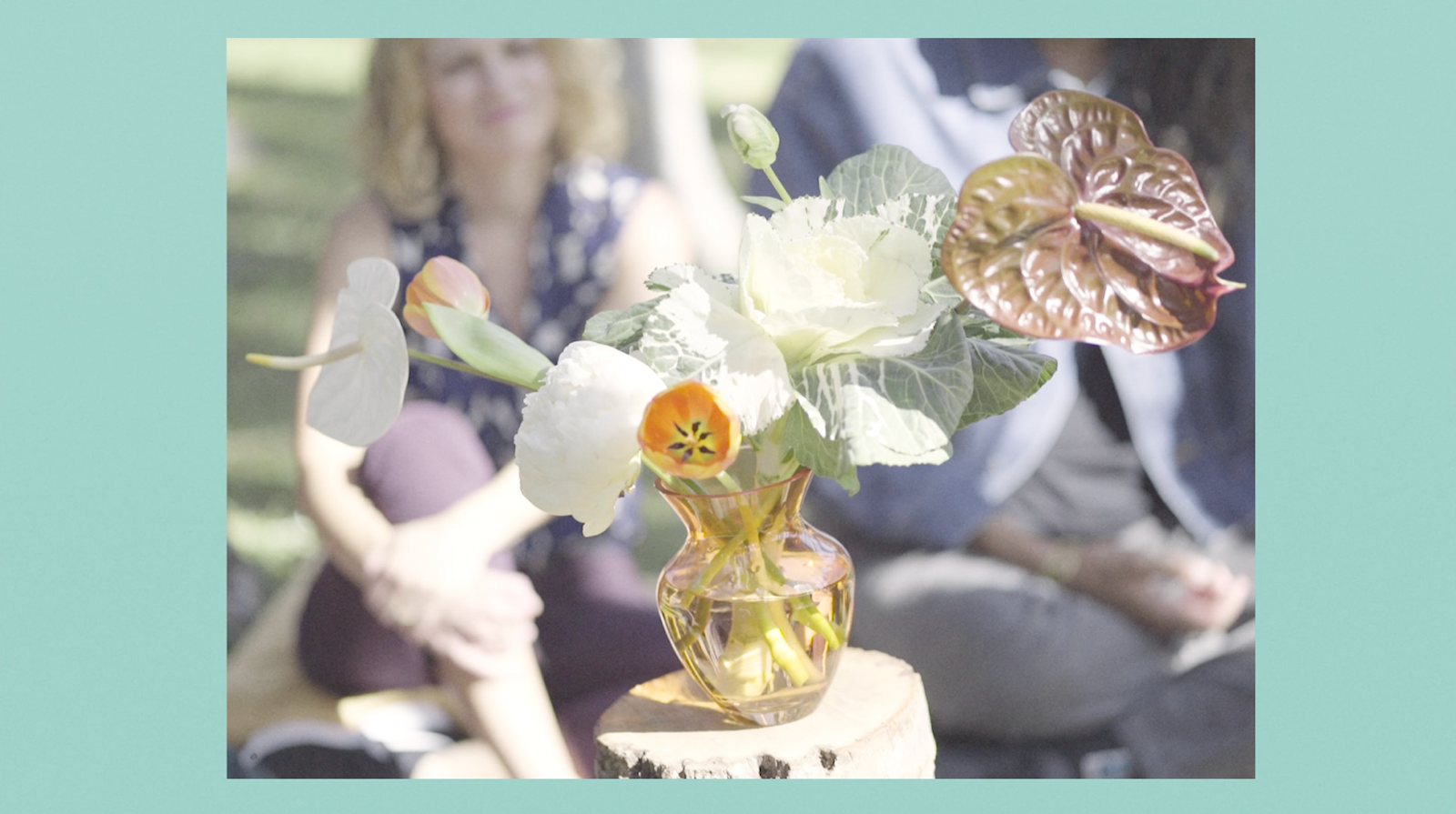 Group photo and film still by Nadia Agsen
Image Credits/
Several photographers contributed to images throughout this site—they include Nadia Agsen and Dixie Rose.