FLOWERING IN CONVERSATION

Flowering in Conversation
Halekulani Gallery - Honolulu, Hawaiʻi
June 22 - September 7, 2018

This exhibit included five paintings based on the figure and a collaborative activity in the studio where guests create a single flower arrangement as a group.

Exhibition Text:
Colors create rhythm through the collective of hands that arrange and flower; the image of a woman from Courbet placed inside an open conversation between flat spaces of color and transparent layers of paint; floral variety in mink, king and pincushion protea, anthuriums with tulips and mums; this is a world of painting based on relationships.

My art practice involves a collaboration with others through group flower arranging. Together participants create a single flower arrangement inside the studio. Paintings, materials for still life, a variety of cacti, and an abundance of natural light fill the space.

As guests place their flowers, the composition builds relationally, a moment of performance occurs and the arrangement becomes the sum of its parts—mirroring the act of painting. The final arrangement, in turn, serves as a still life reference as the process circles back to painting.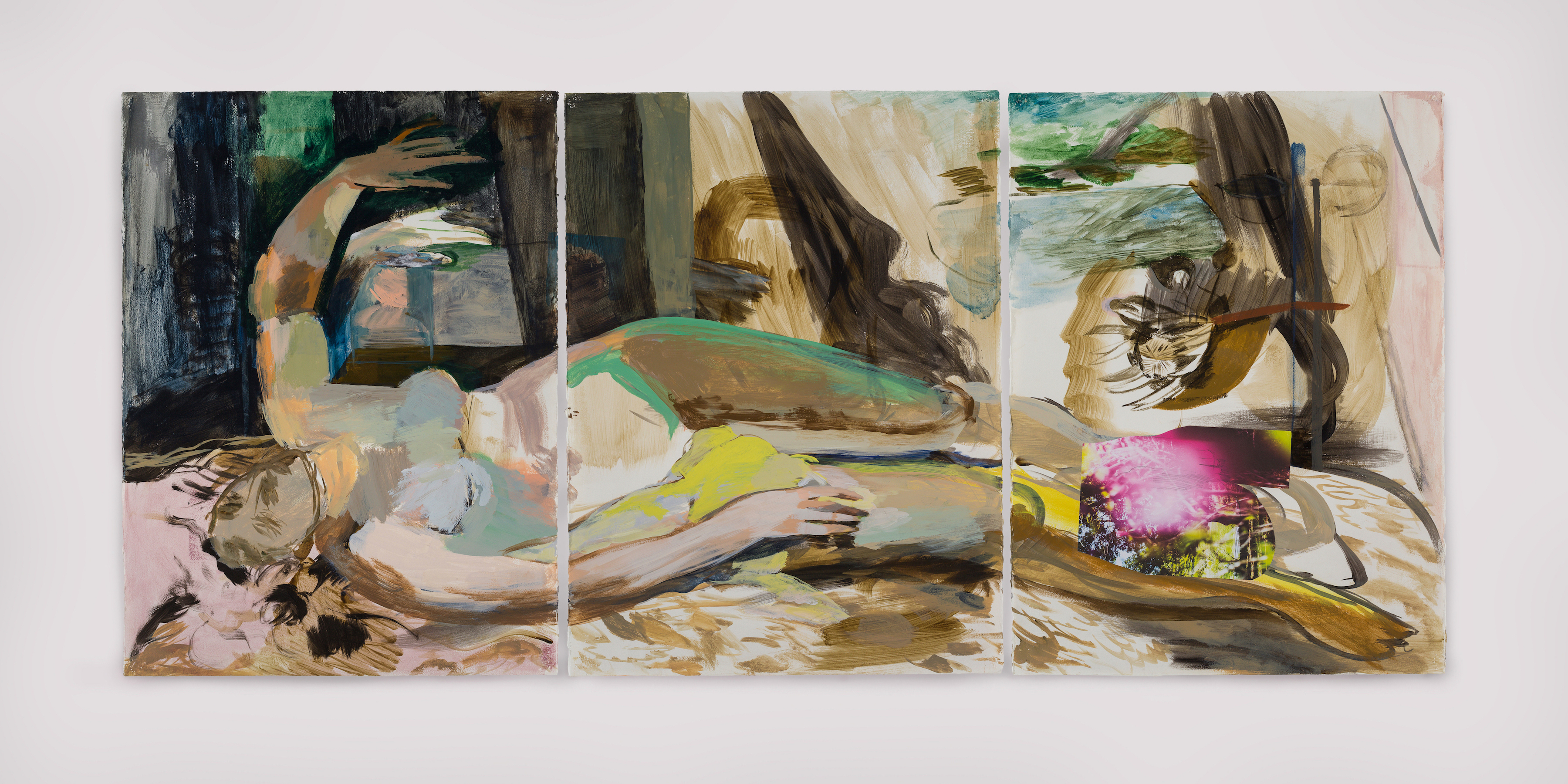 Woman I, acrylic on paper, 30 x 70.5 inches, 2018



Vessel, acrylic on panel, 5 x 5 feet, 2018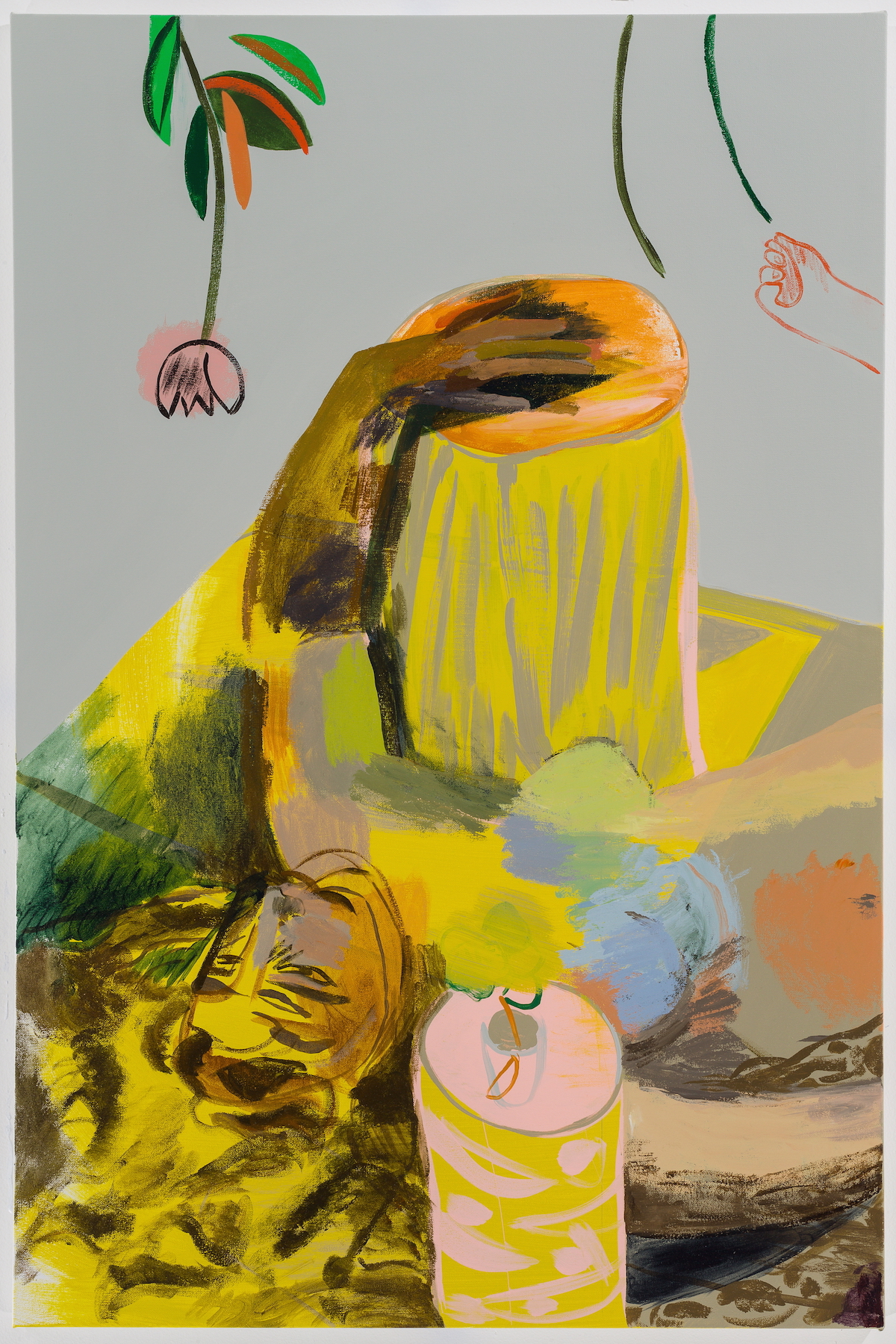 Open Conversation, acrylic on canvas, 40 x 26.5 inches, 2018



Flower Collective, acrylic on canvas, 40 x 26.5 inches, 2018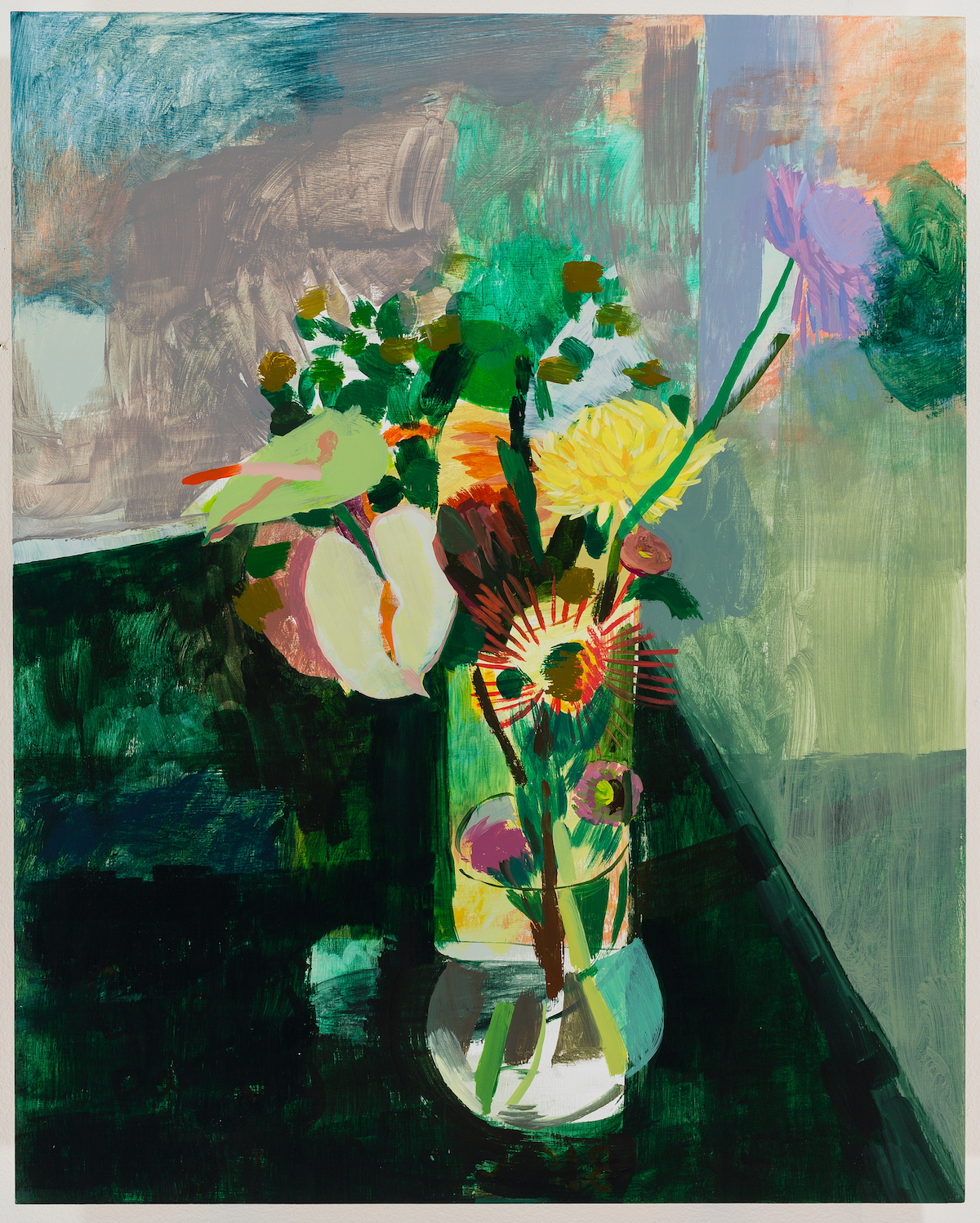 Group Flower Arrangement, acrylic on panel, 30 x 24 inches, 2018

Copyright © 2020 Hadley Nunes, All rights reserved.