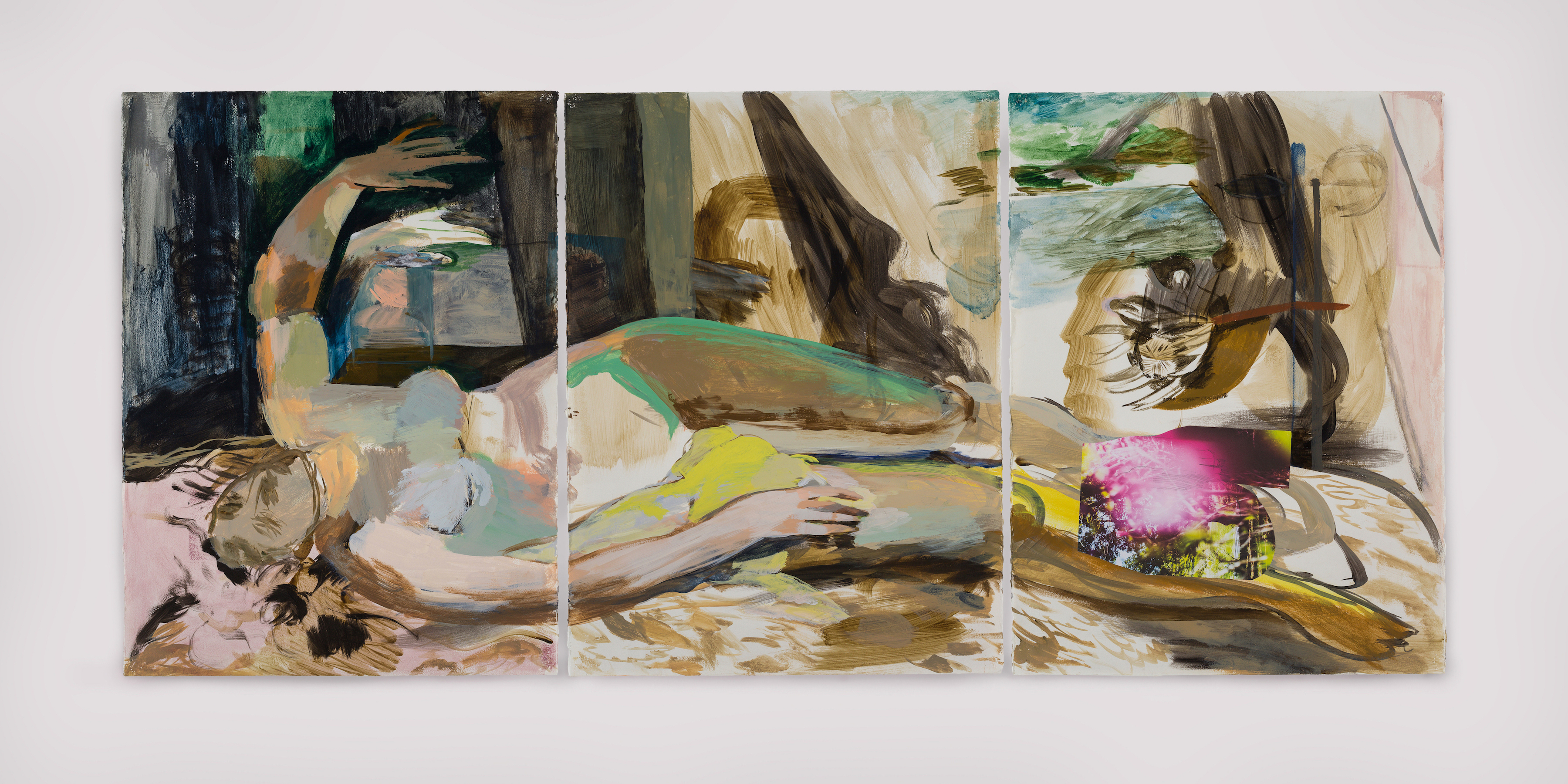 Woman I, acrylic on paper, 2018, 70.5" x 30"
Courbet's
Woman with a Parrot
from 1866 is a painting that marks a point in the history of the figure when it was removed from the world of religion and myth and placed in front of a new kind of viewer—one who would see themselves in the work.
By reintroducing this figure into a body of work that's foundation is in conversation, she becomes a central reference point for all the works on view.
Flowering in Conversation

Colors create rhythm through the collective of hands that arrange and flower; the image of a woman from Courbet placed inside an open conversation between flat spaces of color and transparent layers of paint; floral variety in mink, king and pincushion protea, anthuriums with tulips and mums; this is a world of painting based on relationships.

My art practice involves a collaboration with others through group flower arranging. Together participants create a single flower arrangement inside the studio. Paintings, materials for still life, a variety of cacti, and an abundance of natural light fill the space.

As guests place their flowers, the composition builds relationally, a moment of performance occurs and the arrangement becomes the sum of its parts—mirroring the act of painting. The final arrangement, in turn, serves as a still life reference as the process circles back to painting.

All paintings for sale directly through artist. Please email for pricelist.
Date First Posted
July 2018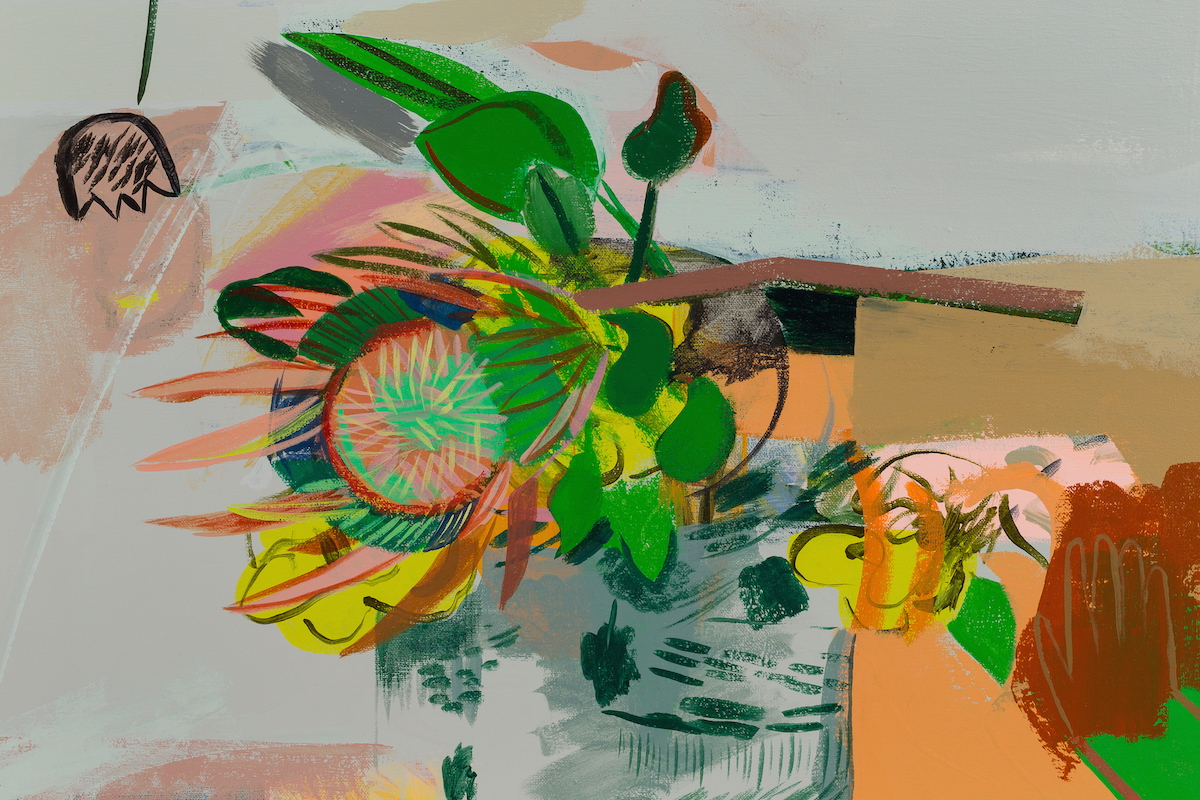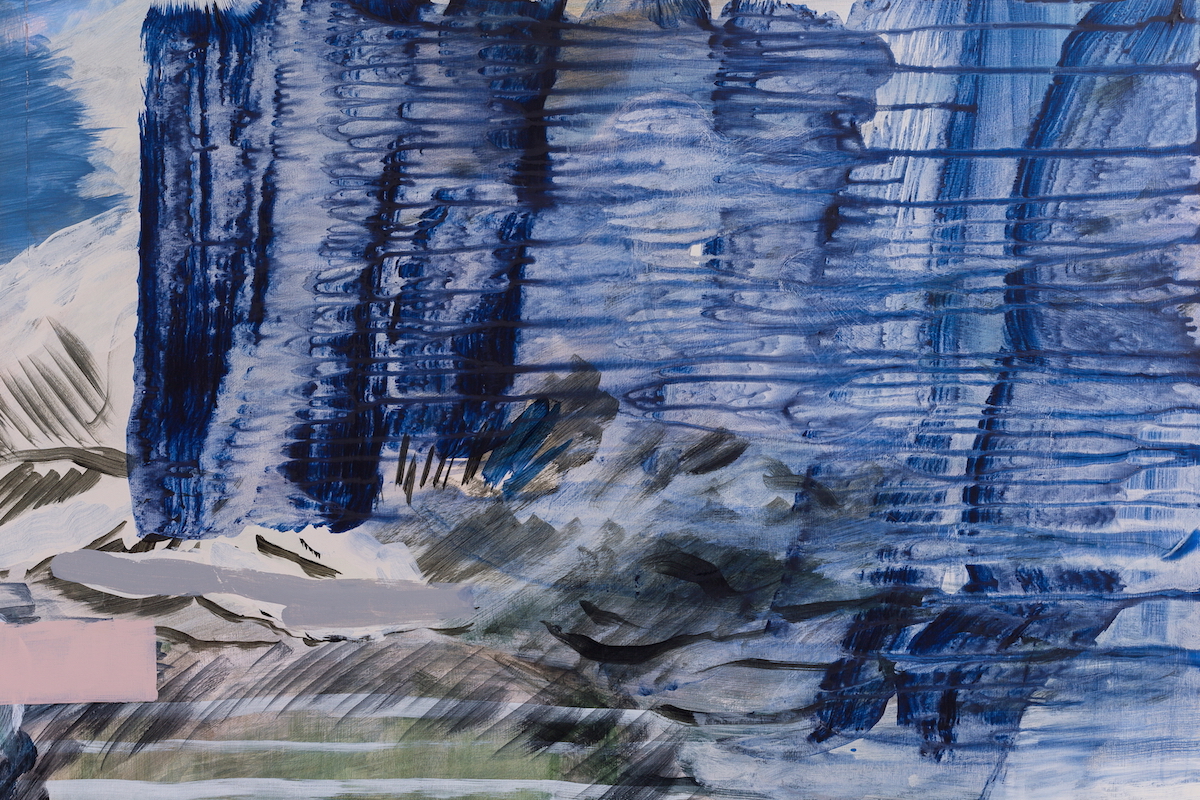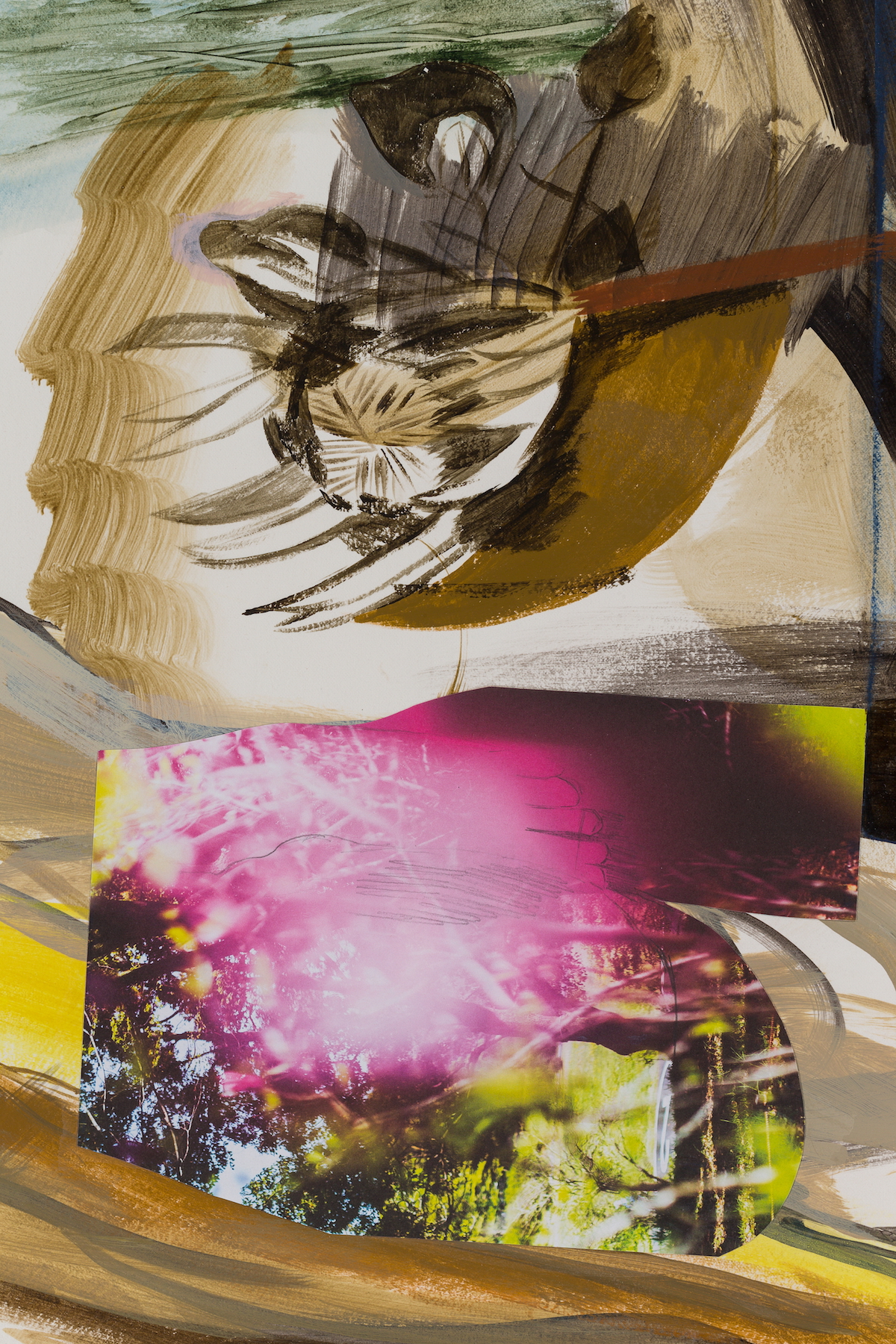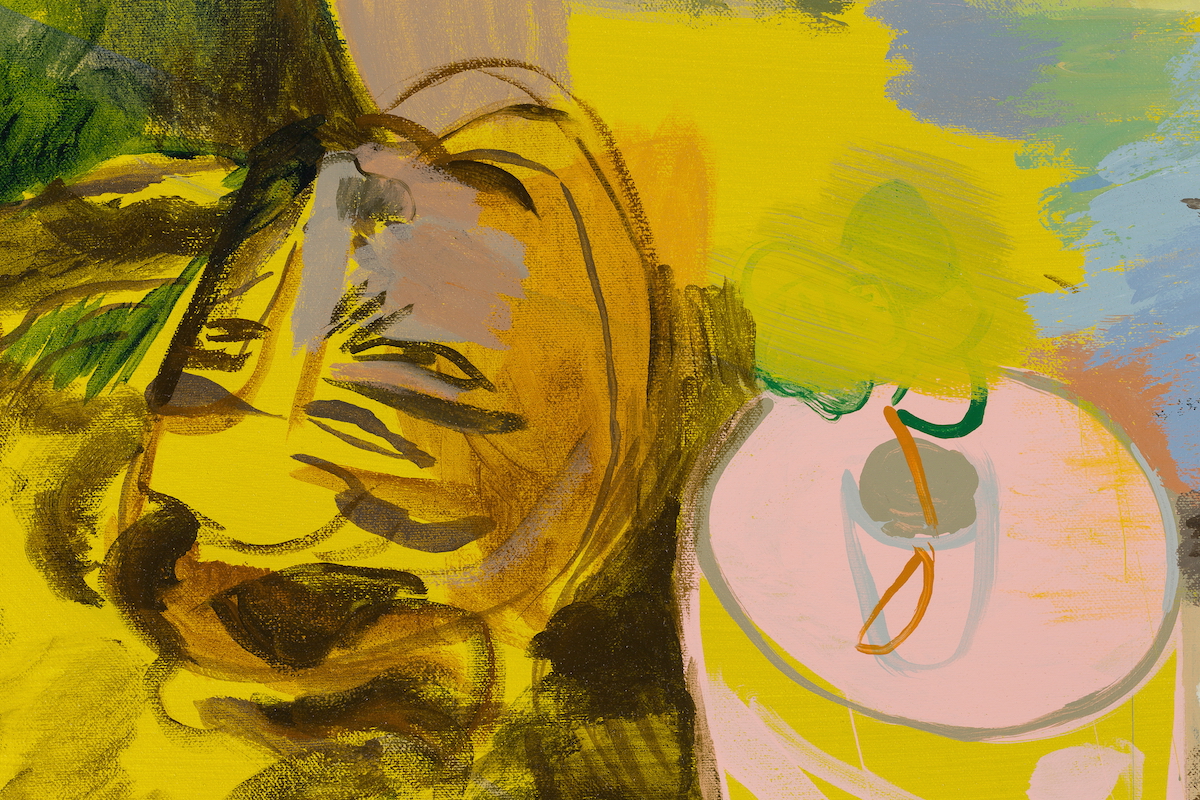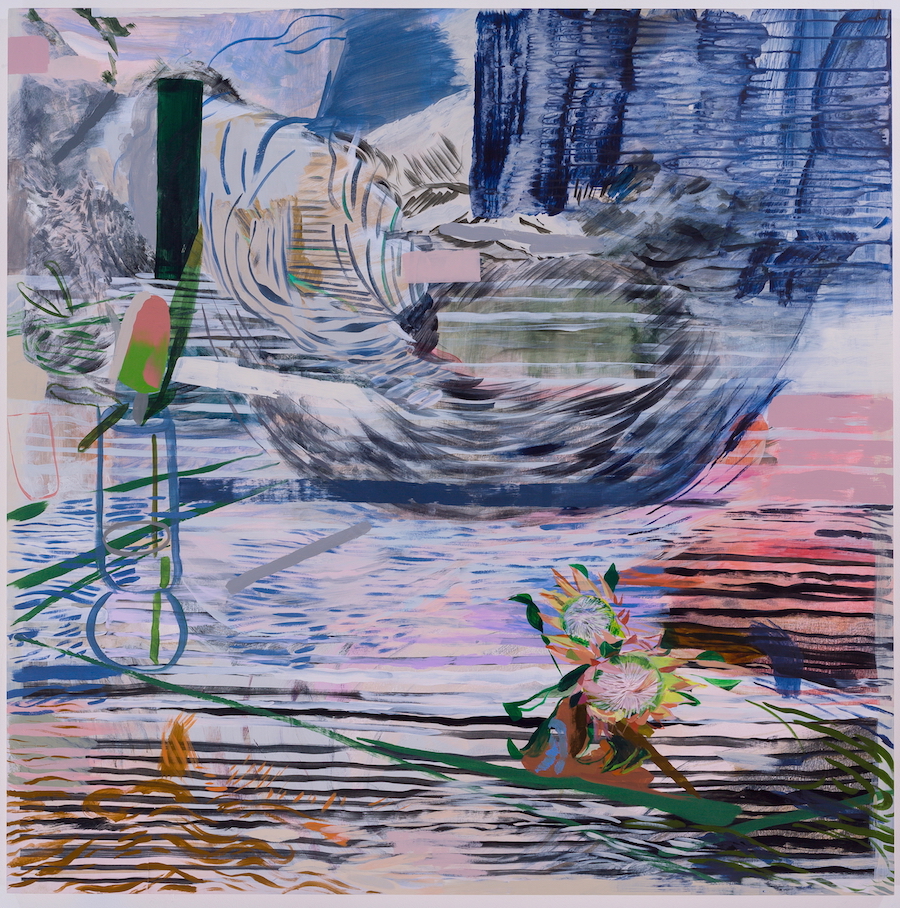 Vessel, acrylic on panel, 2018, 5' x 5'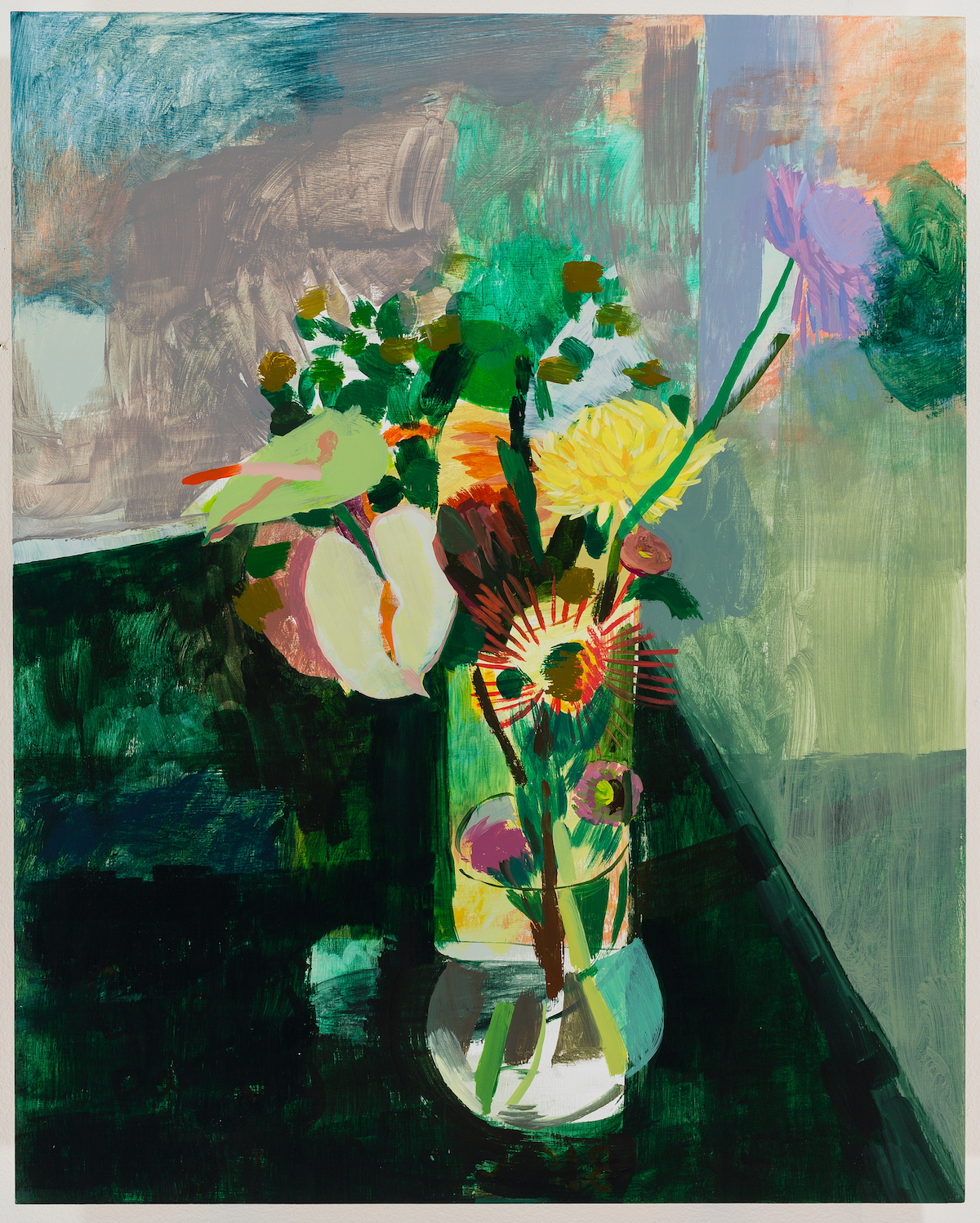 Group Flower Arrangement, acrylic on panel, 2018 24' x 30'
Created over the course of two years, this body of work explores the relationship between color, the figure and group flower arranging.
Flower Collective, acrylic on canvas, 2018
26.5" x 40"
These paintings are about the way they are painted as much as the imagery they contain. Repeated throughout the pieces are flat, broad areas of single colors these areas are part of a rhythm of viewing and can offer a rest or pause within the dynamics of the composition. They represent what is solid, recognizable, with form and reference. Other passages are transparent, giving way to movement, space and the brakedown of form that occurs througout the painting process.
The act of arranging using color, brushstrokes and the placement of imagery is similar to placing flowers in a vase—each element is considered for how it complements the whole and the final composition is the sum of its parts.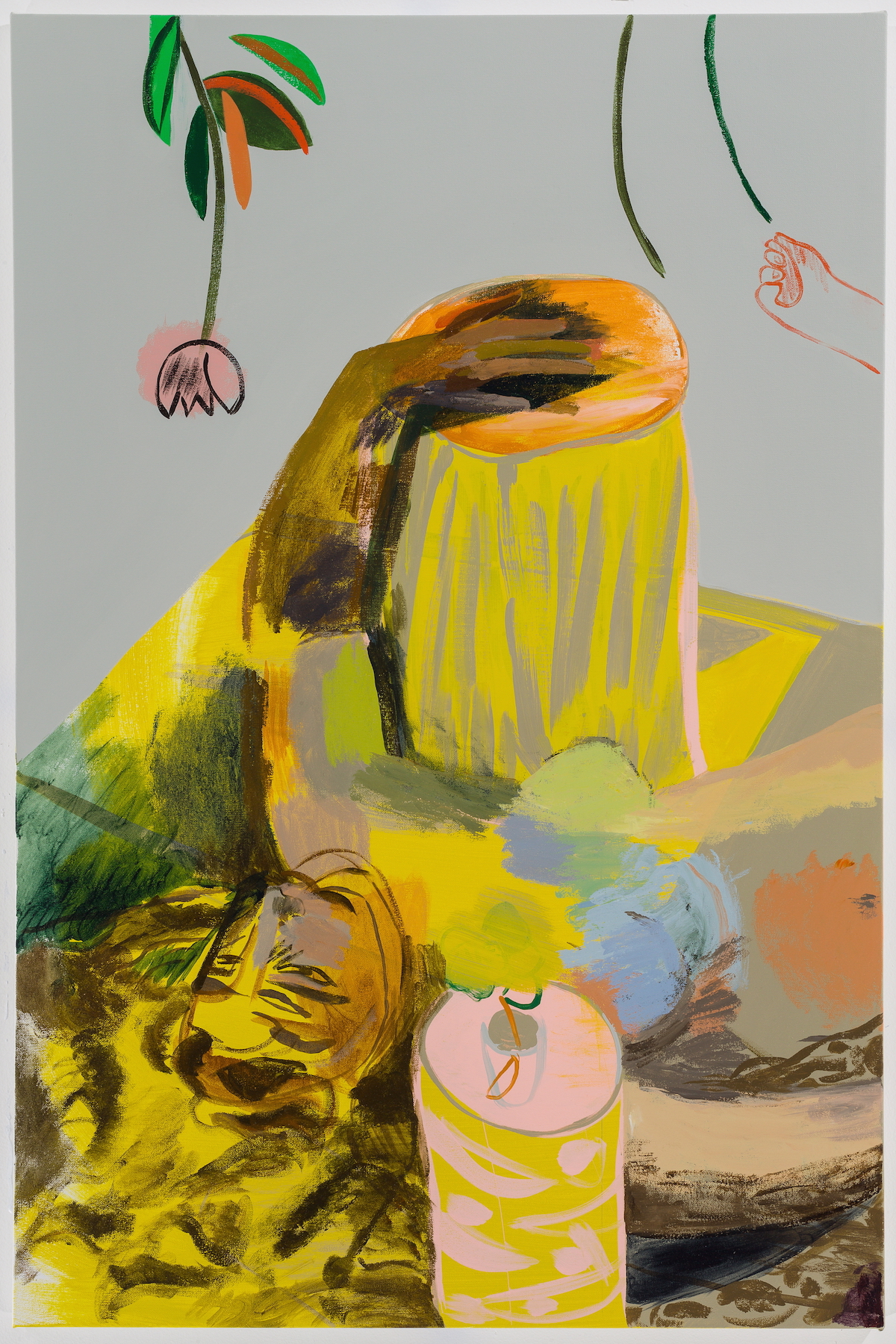 Open Conversation, acrylic on canvas, 2018
26.5" x 40
Image Credits/
Several photographers contributed to images throughout this site—they include Nadia Agsen and Dixie Rose.